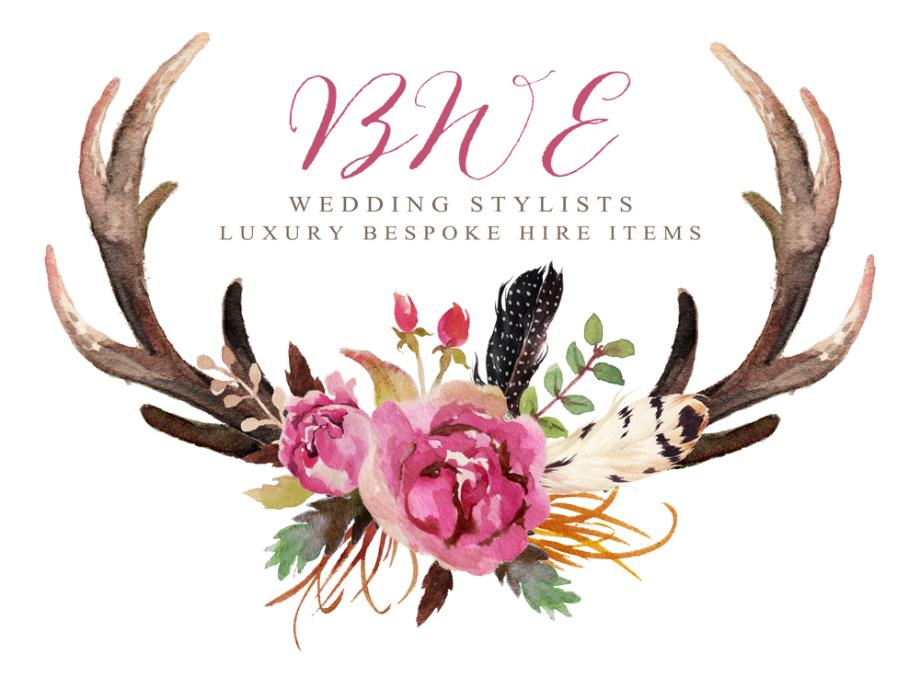 BWE Has put together some new Bridal Table Looks .
Below are 3 new Luxury Styles with touches of Gold ,Silver & Timber all on Timber table .
This look will always look stunning also on crisp white tablecloths as seen on the home page cover photo.
*10 % Discount Generally applies to all Bulk Items Hired.
BWE is happy to Customise your order to fit your budget on any Styling Package so please ask.
Our inventory is always increasing so don't hesitate to come and take a look at our bespoke items. We love to show off our stock so call for an inspection time and alsosee if your date is available for us to style.
BWE encourages all brides to come and inspect items to actually realise the quality of our stock & then to make a consultation time to have one on one with Leanne.In the consultation we go over the details of your wedding to gain some wonderful insights into the bridal industry & how best to over come issues before they even arise. This meeting generally takes 1-2 hours and costs $180 which is deducted from your order when a deposit it paid.
This consultation is invaluable and all brides will learn something from this meeting.
A $300 holding deposit is required on all hired items over $1,000-$1,500 & then a $500 holding deposit is required for items over $1,500-$2,000+
A holding deposit is required on bulk hire of Crystal Items for obvious reasons.
Contact Us : hello@bweweddingstylists.com
LUX Vintage Plantation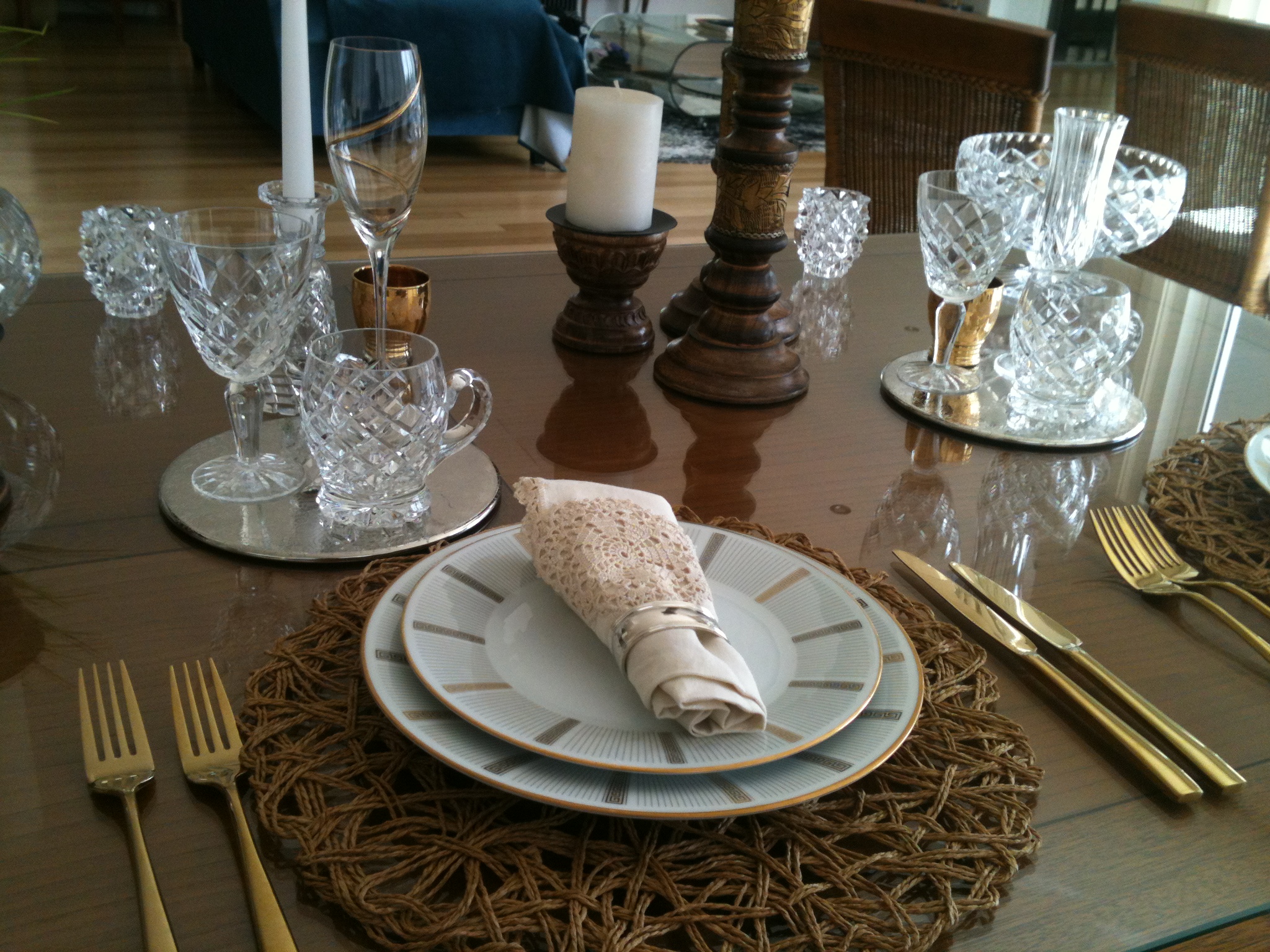 1.Placemat
2.Cutlery
3.Vintage Napkins –Choice + rings
4.Large round Vintage Silver coaster for glasses
5.Set of 3 Crystal Glasses- as pic. or matching Waterford Crystal Set
6.Bride & groom Special Crystal 22ct Gold Toasting flutes
7.Silver Butter container
8.Silver Salt & Pepper shakers
9.Plantation Timber & Brass Candle holders
10.Crystal Candle holders
11.Small gold glass votives
12. Small Crystal votives
13.Crystal compotes for flowers or
choice of vases
14.Artificial greenery if requested Free
15. Noritake Dinnerset
Price: $754
Classic Vintage LUX
1.Placemats
2.Cutlery Silver
3.Vintage Napkins –Choice + rings
4.Large Vintage shaped Silver coaster for glasses
5.Set of 3 Crystal Glasses- as pic. or matching Waterford Crystal Set + Silver Goblets
6.Bride & groom Special Crystal 22ct Gold Toasting flutes
7.Silver Butter container
8.Silver Salt & Pepper shakers
9.Gorgeous Italian Brass Candleabras
10.Flat Crystal Bases for large Candles +
11.Silver candle holders
12.Small gold trimmed glasses
13. Small Crystal vases
14.Crystal compotes for flowers
or choice of vases
15.Artificial greenery if requested Free
16. Noritake Dinnerset
Price: $689
Coloured Vintage LUX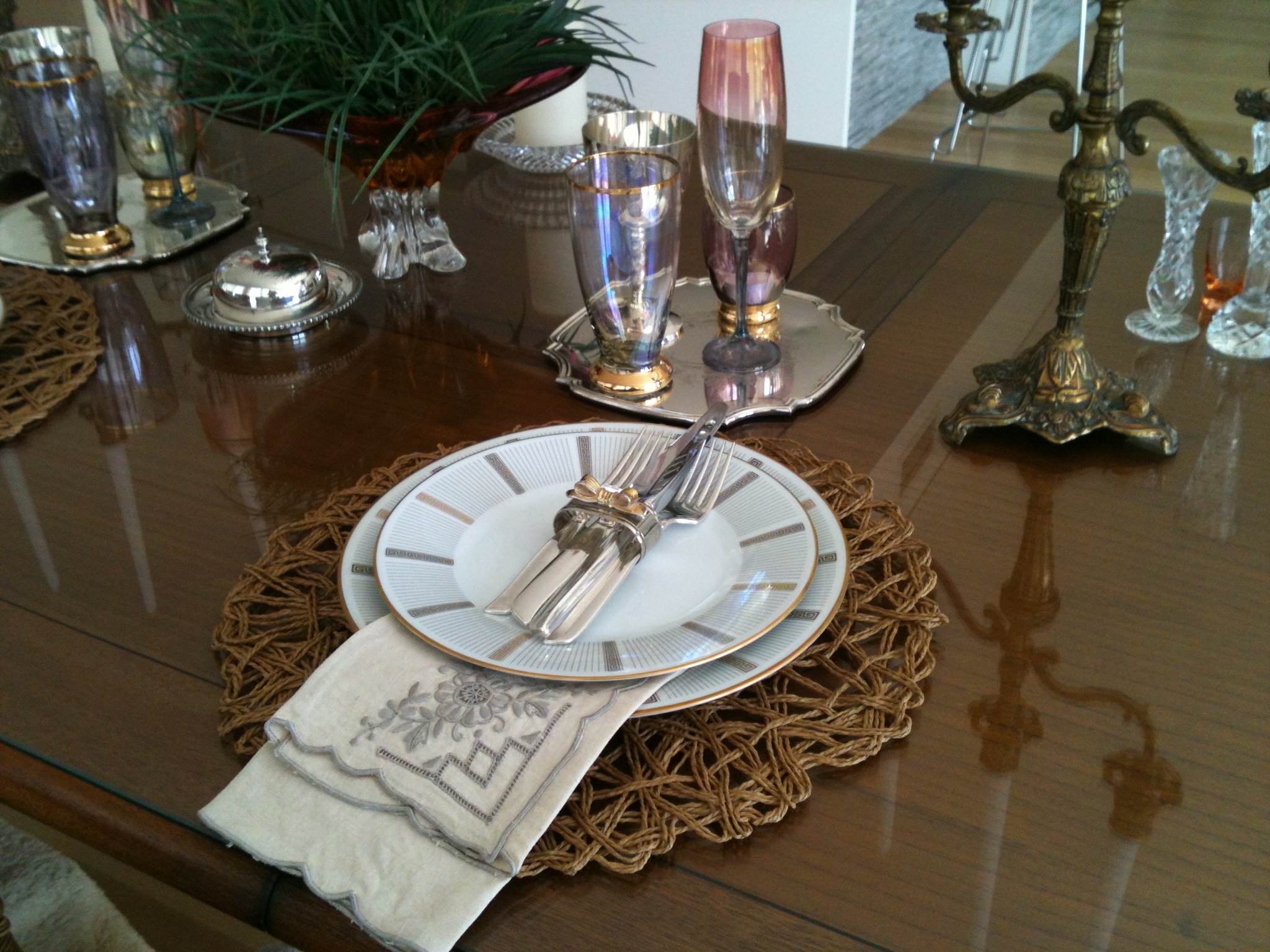 1.Placemats
2.Cutlery Silver
3.Vintage Napkins –Choice + rings
4.Large Vintage shaped Silver coaster for glasses
5.Set of 3 Coloured Glasses- as pic. + Silver Goblets + coral small glasses
6.Bride & groom Special Crystal 22ct Gold Toasting flutes or choice of others
7.Silver Butter container
8.Silver Salt & Pepper shakers
9.Gorgeous Italian Brass Candleabras
10.Flat Crystal Bases for large Candles +
11.Silver candle holders
12.Small gold trimmed glasses
13. Small Crystal vases
14.Pink Art Glass +Crystal compotes for flowers
or choice of vases
15.Artificial greenery if requested Free
16. Noritake Dinnerset
Price:$689